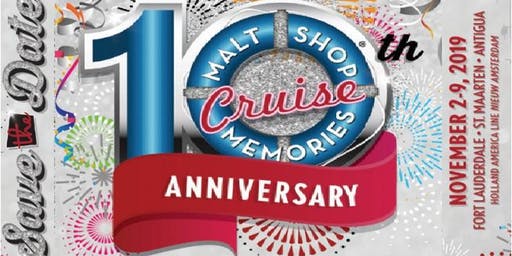 Let the Good Times Roll!
In addition to the nightly performances from Rock 'n' Roll legends and exotic ports of call, your vacation will be filled with non-stop entertainment and fun with an exciting schedule of onboard events.
---
Rocking and Rolling All Week Long
With over 50 LIVE performances all around the ship, you will have a wide variety of '50s and '60s entertainment to choose from this week! Whether it be singing along in the mainstage, dancing at the pool, toe tapping in the Crow's Nest or simply watching and listening from your seat, you will be transported back to the time in your life when you first heard this wonderful music.
---
Bring Your Dancing Feet to the Sock Hop
Ladies, pack your poodle skirt and lace up those saddle shoes; Guys, grab your lettermen sweaters and high-top sneakers to celebrate the great preppy styles of the late '50s and early '60s—we're dancing the night away at the pool.
---
Relive Your Senior Prom
Relive the memories of young love and innocent fun with our onboard Prom. Nostalgic Prom Dresses and Tuxes or formal wear are encouraged but not required. End the night with the crowning of Prom King and Queen!
---
Participate in More than 25 Celebrity-Hosted Events
Q&As
Gameshows
Cooking Demonstration
Dance Classes
Renewal of Vows Ceremony*
Group Dinners*
Shore Excursions*
And More!
*fee based events. Reservations required. Prices and offerings subject to change.
---
Join Us for EVEN More!
In addition to all the above you can enjoy dozens of activities with your fellow cruisers including:
Trivia Contests
Karaoke
Door Decorating Contest
Hula Hoop Contest
T-shirt and Costume Contests
And More!