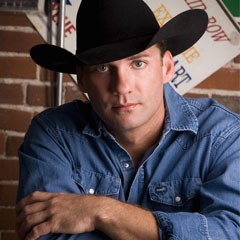 Wade moved to Nashville in 1991 and quickly began recording demo tapes and writing his own material. Eventually, Hayes partnered with a songwriter named Chick Rains, who recommended him to Don Cook, a record producer who has produced albums for several country music artists, including Brooks & Dunn. With Cook's help, Hayes was signed to a record deal with Columbia Records in late 1994. The same year, Hayes' debut single, "Old Enough to Know Better", was released, and by early 1995, it peaked at Number One on the Billboard Hot Country Singles & Tracks charts. The single was followed by the release of Hayes' debut album, also titled Old Enough to Know Better, which produced three additional Top Ten singles on the country music charts: "I'm Still Dancing with You", "Don't Stop" and "What I Meant to Say", at #4, #10 and #5 respectively. It was also certified gold by the Recording Industry Association of America for shipping 500,000 copies. Also in 1995, Hayes was nominated for Top New Male Vocalist of the Year by the Country Music Association.
On a Good Night, Hayes' second album, was released via Columbia in 1996. The album's lead-off single (which was the title track) peaked at #2 on the country charts. The album was certified gold as well. Also included on this album was a cover of "Undo the Right", a song originally recorded by Willie Nelson.
In 1997, Hayes also issued a cover of Glen Campbell's song "Wichita Lineman" as the first single for a third album which was to have been titled Tore Up from the Floor Up. It was followed with "The Day That She Left Tulsa (In a Chevy)", which reached #5 on the country charts. After this song's release, Hayes's third album — by then re-titled When the Wrong One Loves You Right — was issued, with the Glen Campbell cover omitted. "The Day That She Left Tulsa" was followed by "When the Wrong One Loves You Right", "How Do You Sleep at Night" (which peaked at #13), and finally, "Tore Up from the Floor Up".
By 2000, Hayes had switched from Columbia Records to Monument Records. His fourth and final album for Sony, titled Highways & Heartaches, was released in 2000. Hayes released a fifth album, A Place to Turn Around, in July 2009 and continues to tour regularly.