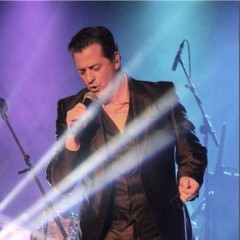 Gil Grand is an eight-time Canadian Country Music Association (CCMA) nominee and CCMA "Male Vocalist of the Year" and "Record Producer of the Year" winner.
In 2007 and shortly thereafter his co-owned music publishing company took home SESAC's "Song of the Year" for "Tomorrow" recorded by Chris Young and a GRAMMY® for "God And My Girlfriends" recorded by Reba.
Grand honors his biggest influence Conway Twitty with his show One Night with Conway which has awakened an audience with an appetite for classic country music. The show was so well received that Grand took it one step further with his new 'live' production appropriately title The Grand Tour: A Tribute to the Legends of Country Music. The 90-minute show is backed by award-winning musicians complete with classic country wardrobe that takes an audience back to the golden age of country music. Concert goers can expect to hear the songs of George Jones, Ray Price, Buck Owens, Alan Jackson, Merle Haggard, Kenny Rogers and so many more.
Today, Grand performs in Nashville on Trip Advisor's Hall of Fame tour, the Music City Rollin' Jamboree. He is also the creator and star of the Nashville Jubilee Country Music Comedy Show at Troubadour Nashville Theater. Visit www.nashvillejubilee.com to find out more.
Grand lives near Nashville with his family and rescues that include two good dogs and four bad cats. He never passes up an opportunity to go fishing on either side of the border.