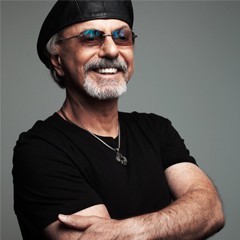 DION and his music will always represent a special time and place … a moment when a song could mean so much and a singer could sum up what it means to be young, in love and on top of the world.
Yet Dion is more than simply a cherished memory of a more innocent time. A singer, songwriter and performer of extraordinary versatility, range and resonance, Dion is fashioning music as relevant and revealing today as in the heydays of the '50s when, along with a handful of other innovators, he defined rock 'n' roll for a generation.
That mastery began at a very early age on the mean streets of the Bronx, New York. It was in the bars and on the street corners of his Bronx neighborhood that Dion's musical skill and style really began. R & B, blues, doo-wop and rock 'n' roll all influenced his approach to music, but it was country's great singer-songwriter Hank Williams who first sparked Dion's singing ambitions.
Whatever the reason, Williams' hard driving lonesome sound attracted the city boy. By age twelve, Dion had collected a hundred of Hank's singles and could sing as many by heart. It was his surprising feel for pure country that led to his first professional appearance on Paul Whiteman's radio and television shows, singing "Jambalaya."
Dion's natural affinities and abilities were further honed on the stoops and on the street comers of Cartona Avenue, where he rounded up other local singers, inventing acapella licks. Then in 1957 he brought the best of the neighborhood rockers together, Freddy Milano, Angelo D'Aleo and Carlo Mastrangelo to form Dion & The Belmonts, named after Belmont Avenue, in the heart of the Bronx. "I Wonder Why" was Dion's first hit with The Belmonts and over the next two years the group earned a reputation not only for topping the charts but for creating some of the most vital and exciting doo-wop music on the American scene with songs such as "A Teenager in Love" and "Where or When."