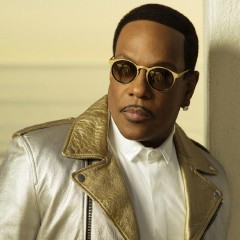 To say that Charlie Wilson is an "Icon," does not truly describe the musical powerhouse whose vocal prowess began as founding member and lead singer of the legendary GAP Band ("You Dropped the Bomb on Me," "Outstanding," "Party Train," and "Burn Rubber on Me"),
As a solo artist, Wilson, has topped the charts with 10 number one singles, 13 Grammy nominations, a New York Times and Washington Post best-selling memoir, "I Am Charlie Wilson" and a BET Lifetime Achievement Award.
Wilson's latest album, In It To Win It, includes the single "Chills" which achieved #1 status on the Billboard Adult R&B Songs chart and the single "I'm Blessed" ft. T.I. garnering a #1 spot on the Billboard Hot Gospel Songs chart and was nominated for a 2018 Billboard Award for Top Gospel song. This marked the first time an artist has had two different #1 songs on these charts simultaneously.
"Uncle Charlie," the lovable nickname given by Snoop Dogg, continues to be one of the most sought-after voices in music today. He has collaborated with many chart-topping artists including Justin Timberlake, Pharrell Williams, Kanye West, T.I., Pitbull, Wiz Khalifa and Chance the Rapper.
Wilson had critically acclaimed, top grossing, sold-out tours in 2015 and 2017 and continues to tour the nation with his must-see show. In 2018 he joined Bruno Mars on his 24K Magic World Tour performing for thousands of fans in Minneapolis, Detroit, Dallas, Los Angeles and Mars' hometown, Honolulu, which made history selling out three nights at Aloha Stadium.
In the years between the GAP Band and his solo success, Wilson survived drug and alcohol addiction, homelessness and prostate cancer. Sober now for 24 years, the singer says, "I wouldn't have believed I'd be where I am right now. That's why I shout every night because I thank God for allowing me to be here."
There are some artists you have to see at least once in your life; Charlie Wilson is an experience you should not miss.