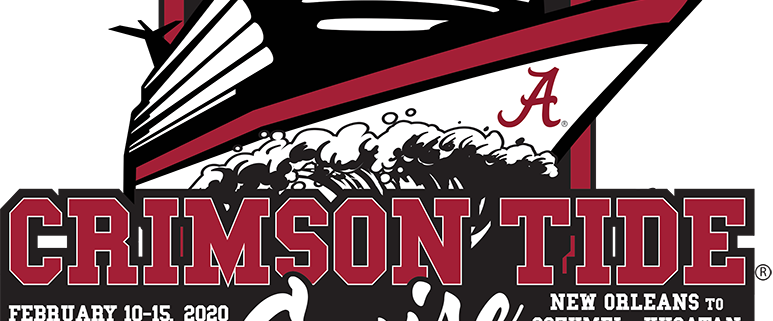 Roulle Tide!
Bonjour Bama Fans! The 2nd Annual Crimson Tide Cruise will be taking the Big Easy out to sea for 5 days and nights of a proper Fais Do-Do! Join us as we set sail February 10-15, 2020, from New Orleans to Cozumel and Yucatán (Progresso), Mexico, onboard the luxurious Carnival Valor, for a national champion worthy vacation with your favorite Alabama sports legends!
So round up your teammates and bring that Rammer Jammer spirit for a lifetime of memories with Alabama athletes, Spirit Squads and GameDay Favorites, including autograph sessions, photo opportunities, athlete hosted events & activities, charity auctions, plus theme nights, live music, comedy shows and so much more!
Exclusive Experiences
Enjoy personal interactions, autograph sessions, photo opportunities, athlete hosted events, competitions, and a boat load of other activities with Bama players, spirit squads and game day favorites!
Luxurious Accommodations
Whether you desire an incredible Ocean View or a Suite for the ultimate in space and luxury, our National Champion-Ship has the staterooms to take your vacation to the next level!
Spend A Week In Paradise
Escape winter's bite for 5 luxurious days and nights in the warm Caribbean Sun, and experience a whole enchilada's worth of culture and island mojo in the Mayan paradises of Cozumel and Yucatan.
All You Can Eat & Drink
A number of all-inclusive and delicious dining options with a full menu of yum, plus plenty of complimentary beverages, are available for you to sink your teeth into 24-7 throughout the ship.