The Moody Blues Cruise
January 2-7, 2018 | Miami on a 5-Night sojourn into the Caribbean
The Moody Blues, look forward to hosting you aboard the 2018 Moodies Cruise. It is going to be the best cruise we have ever produced and we want you there so save the date!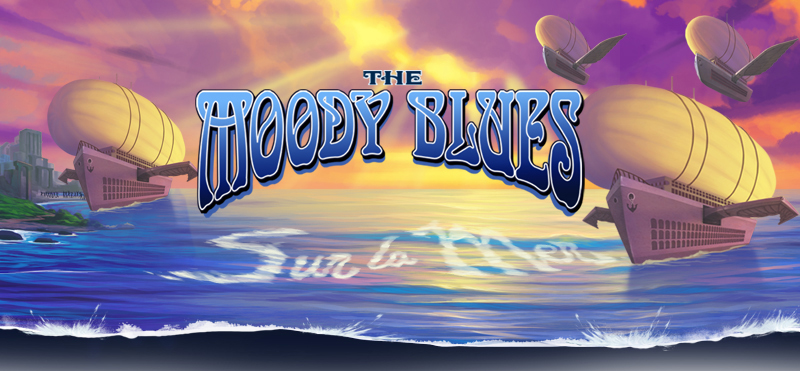 ALUMNI PRE-SALE – We were originally shooting for the Alumni Pre-Sale to begin around the end of June but we are delaying in order to confirm a couple of important bands we have been courting for a several of years. We are tentatively scheduling the on sale for the latter part of July. We will keep you updated.
In order to make this the grandest Moodies Cruise in history, we have selected cruise dates that gives ALL of our fans time to save and plan for the trip. We will be sailing January 2-7, 2018 from Miami, Florida on a 5-Night sojourn into the Caribbean.
It's time to prepare for this legendary voyage with the Moodies and a couple thousand of their friends!  The Moodies invite you aboard the Celebrity Eclipse to celebrate 50 Years of Musical Magic…it will be an event you will cherish forever!
As always, it will be an honor to have you aboard!
Line Up
We are currently firming up our supporting artists and bands and you will not be disappointed. We think it may be our coolest lineup ever!
Itinerary
We are pleased to announce that we will be cruising to Cozumel, Mexico and Georgetown, Cayman Islands. Two terrific ports plus two full days at sea. More music, more fun!
Deck Plans
Click the buttons below to check
Celebrity Eclipse
FAQ

These Frequently Asked Questions will be a growing list of the most commonly asked questions. Check back often for updates.
Q: Do you have a Military Discount?
A: Yes. To qualify for the Military Rate, you must:
be active duty, retired after 20 years of service, or medically discharged, and
provide a copy of your retired or active military ID card, or DD-214 showing Retired status or 20+ years of service.
Q: What is NOT included with the cruise?
A: Transfers from the Airport to the Cruise Ship, Dining in the specialty restaurants, Personal expenses such as photos, souvenirs & excursions, Airfare, Ground Transportation, Soft drinks and bottled water, Alcoholic beverages, Gambling, Pre-cruise or post-cruise hotels, Travel Insurance, Personal Training Sessions, Spa Services, Any event or activity off of the ship.
Q: What is included in my cruise rate?
A: Port charges, Taxes, Onboard Gratuities, Fuel Surcharge Gratuity, All performances, interviews, parties and events presented on the cruise, There are no performances, interviews or events that require tickets or any additional charge, All meals (Gourmet fare in the formal dining room, casual fare at multiple venues open for meals throughout the day).
There are charges for bottled beverages, including alcohol, and specialty coffee drinks.
The ship offers several specialty restaurants for which a surcharge is required.
24 Hour Room service, Non-Bottled Beverages (i.e. coffee, juices, tea), Fitness center, Pools, Hot tubs, Sauna, In room TV and movies, Full service room cleaning (twice a day), Daily in room fruit presentation.
Q. Is there Internet Access?
A: Yes, most all ships have Internet available and they make it available to you at a charge. They offer various packages and various rates. Check with the cruise line to find out the various packages they offer and the cost.
Q: Can I bring my iron?
A: No, sorry but cruise ships do not allow guests to bring irons onboard.
Q: How far is it from the Airport to the Cruise Port?
A: The Ft. Lauderdale Airport is less than 2 miles away from the cruise port (Port Everglades).
Q: Can I bring my own alcohol?
A: You can bring 1 bottle per person / 2 bottles per room of champagne or wine only. No other alcoholic beverages are allowed. Do not pack it in your luggage; it will be confiscated. Take it with you in your carry-on.
To inquire more, Please call the office at 585.653.8746.
Register
Do not miss and REGISTER NOW!