You asked for another unique experience with lots of fun, access to your favorite stars, live bands and of course DANCING! Well we have done it with the new and improved once in a lifetime Cruise in the Caribbean.
Included are All Meals/All You Can Eat (Formal Dining, Buffet, Mongolian Wok, Pizza, Burgers, Sea-day Brunch, and FREE Room Service (WOW). Free Coffee,Tea, Water, Lemonade and Fruit Juices…even Ice Cream. There is a Waterworks Waterpark Onboard, A Camp(Camp Ocean) for kids 2-11, Karaoke, Dr Zeus at Sea for Families, A Nightclub, Serenity(an Adult Only Retreat), Lots of Shows by Carnival ALL FREEEEEE!!! They also have a Spa and of course a Full Service CASINO w/Bar. Brought to you by the original creator, musical director and owner of the Tejano Legends Cruises 2014 – 2016 & Inconcert Cruises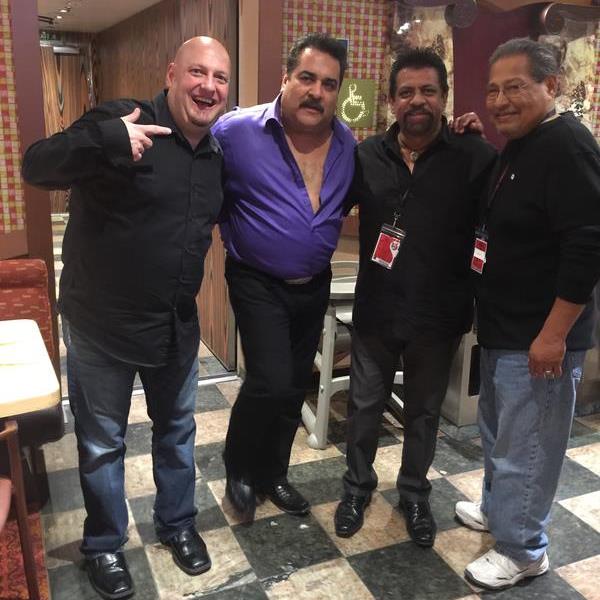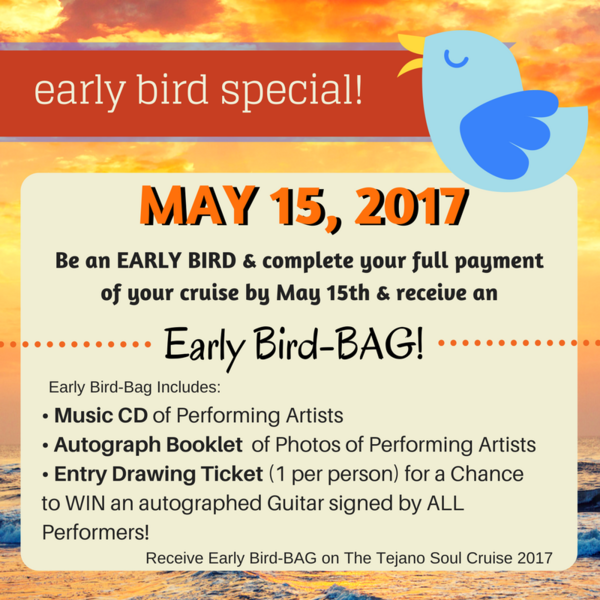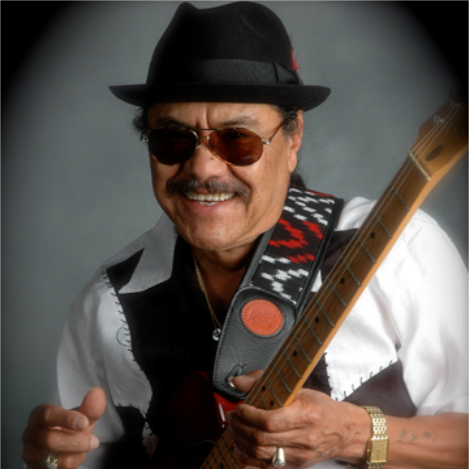 Grammy Award Winner and Tejano Legend Augustine Ramirez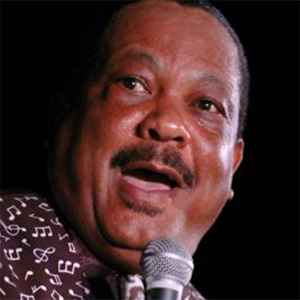 Houston's King Of Soul – Archie Bell
The Most Wanted Man – Ram Herrera
Tejano Icon – Jimmy Edward
Houston's Powerhouse Avizo
The Incredible – Joe Jama
Singing Sensation – Tracy Perez
Agent/Cruise Director – Grammy Award Winner "Wildbill" Perkins
Tejano Trumpet Icon – Robert Dorantes
WORLD RENOWNED – THE MAMBO JAZZ KINGS from Galveston Tx are gonna FUNK you up on the TSC 2017.
From New Mexico, the land of enchantment, comes the exciting and award winning Candace Vargas.
Dj Roland Martinez "The official dj and vice president of marketing for inconcertcruises.com"
Longtime radio dj and public relations for the tejano soul cruise thadeus perez.
One of Houston Tx's GREATEST Conjunto's LOS HERMANOS CORTEZ reunite together for the 2017 Tejano Soul Cruise November 13th.
Host for the Tejano Soul Cruise …jumpin jess…a radio and media icon from the houston tx area who has been doing it for 30 plus years
Stephanie Lynn makes her triumphant return to the place that she knows and loves. Performing on stage. Be a part of the return of one of tejano music's most loved icons.
One of the biggest forces in Tejano/Chicano music today. Lead vocalist and keyboardist for Fandango USA with their HUGE worldwide hit "Charanga" and now in high demand. Grammy Award Winner, Producer, Arranger, Recording Engineer and performer Hugo Guerrero
Ports/Ltinerary
| DAY | PORTS AND SEA | TIME |
| --- | --- | --- |
| Day 1 | GALVESTON | Depart 4:00 PM |
| Day 2 | FUN DAY AT SEA | |
| Day 3 | YUCATAN (PROGRESO) | Arrive 7:00 AM – Depart 4:00 PM |
| Day 4 | COZUMEL | Arrive 7:00 AM – Depart 4:00 PM |
| Day 5 | FUN DAY AT SEA | |
| Day 6 | GALVESTON | Arrive 8:00 AM |
Rates/Terms Payment Plans
On a Carnival cruise, your stateroom cabin is your home base. When the day is done, once you've had your fill of fun, you'll head back to your stateroom and settle in for the night. No matter which kind of room you choose — whether you're thinking of a simple Interior or Ocean View, or going grand with a Balcony or Suite — you'll find yours a well-appointed way to wind down the day. And whether it's day or night, all staterooms have a room steward on duty, an attendant you can call for complimentary room service, and more sweet perks inside.
| CABIN | SLEEP UPTO | ROOM SIZE | RATE (per person) | BOOK |
| --- | --- | --- | --- | --- |
| INTERIOR CABIN | 4 Guests | Roomy | $750 | Call 585.653.8746 |
| OCEAN VIEW CABIN | 4 Guests | Roomier | $850 | Call 585.653.8746 |
| BALCONY CABINS | 4 Guests | Roomier | $1050 | Call 585.653.8746 |
Ship


Carnival Valor
FAQ

These Frequently Asked Questions will be a growing list of the most commonly asked questions. Check back often for updates.
Q: Do you have a Military Discount?
A: Yes. To qualify for the Military Rate, you must provide a copy of your military ID or DD-214.
Q: What is NOT included with the cruise?
A: Port charges, Taxes, Gratuities, Fuel Surcharge, Transfers from the Airport to the Cruise Ship, Dining in the specialty restaurants, Personal expenses such as photos, souvenirs & excursions, Airfare, Ground Transportation, Soft drinks and bottled water, Alcoholic beverages, Gambling, Pre-cruise or post-cruise hotels, Travel Insurance, Personal Training Sessions, Spa Services, Any event or activity off of the ship.
Q: What is included in my cruise rate?
A: All performances, interviews, parties and events presented on the cruise, There are no performances, interviews or events that require tickets or any additional charge. All meals including gourmet fare in the formal dining room and casual fare at the buffet and multiple venues open for meals throughout the day. Specialty restaurants have a nominal surcharge. 24-7 Room service, Non-Bottled Beverages (i.e. coffee, juices, milk, tea), Fitness center, Pools, Hot tubs, Sauna, In room TV and movies, Full service room cleaning.
Q. Is there Internet Access?
A: Yes, most all ships have Internet available and they make it available to you at a charge. They offer various packages and various rates. Check with the cruise line to find out the various packages they offer and the cost.
Q: Can I bring my iron?
A: No, sorry but cruise ships do not allow guests to bring irons onboard.
Q: Can I bring my own alcohol?
A: You can bring 1 bottle per person / 2 bottles per room of champagne or wine only. No other alcoholic beverages are allowed. Do not pack it in your luggage; it will be confiscated. Take it with you in your carry-on.
To inquire more, Please call the office at 585.653.8746.
Book Now
Do not miss and BOOK NOW!
If you like the Tejano Soul Cruise out of Texas, be sure and check out The Chicano Cruise out of Southern California!