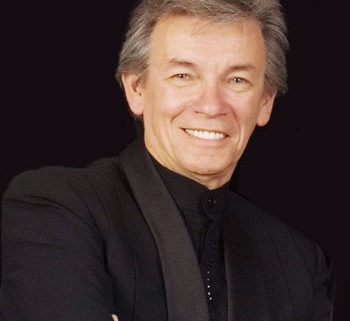 Lead singer of THE CLASSICS IV and our Master of Ceremonies
Tom Garrett has been involved in music ever since he first heard Bob Kuban and the In-Men doing, "The Cheater". The lead singer for The In-Men, Walter Scott, was the impetus for Tom to enter the world of rock and roll as a professional singer. After 40 years performing live dates, numerous recordings and as the lead vocalist of The Classics IV, Tom still sees the fun of being in rock and roll.
The Classics IV known for their hits "Spooky", "Everyday With You Girl", "Stormy", "Traces" and many others, were fortunate to have Tom assume the role of lead vocalist after the unfortunate accident of lead singer Dennis Yost: who personally recruited Tom as his more than able replacement.
This year will find Tom not only performing all of the Classics IV hits, but also doing hits by other performers from past Concerts At Sea Caribbean cruises. In addition Tom will also perform "double duty" as out MC and moderator for our highly attended "Star Interviews".
Whether Tom is performing, emceeing or asking questions of this year's  groups, he will handle them all with the professionalism we have come to expect.
SPOOKY
STORMY
TRACES
EVERYDAY WITH YOU GIRL
Website: www.TheClassicsIV.com