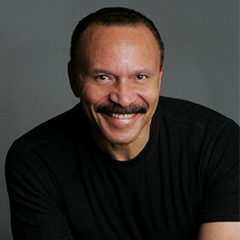 Born in New York City and raised in Asbury Park, New Jersey, Lenny Welch was nineteen when record mogul Archie Blyer (once conductor for the Arthur Godfrey show) signed him to Cadence Records. It was the beginning of a recording career that has made Lenny known throughout the United States, Europe and South America.
Lenny's recording of "Since I Fell For You" on the Cadence Label in 1964 became one of the nation's biggest records, selling over one million copies, and has been featured in several motion picture and television shows. His other hits include "You Don't Know Me", "Ebb Tide", "Breaking Up Is Hard To Do" and "Two Different Worlds."
Performing throughout Europe, South America, the Virgin Islands and the United States, here are some of the venues Lenny has worked: Trump Castle in Atlantic City, Radio City Music Hall, The Apollo Theatre, Nassau Coliseum, New Jersey's Meadowlands, Caesar's Palace in Las Vegas, the Flamingo Hilton, Laughlin Nevada, and on major Cruise ship lines. His numerous television performances include Dick Clark's American Bandstand and The Nashville Network-TNN.
Lenny has now added a new dimension to his show business career – acting. He trained intensively for several years in New York City. His credits include several appearances on the ABC Television Hit Soap "General Hospital." His talents extend to the commercial market where you may have heard his voice in Advertising campaigns for Mini-Oreos, Coca-Cola, Subaru and M&M's Candy.
Lenny's unique style and sound have made him one of the nations most respected singers. His fans range from teens to senior citizens. Without question, he is one of the finest balladeers around today.