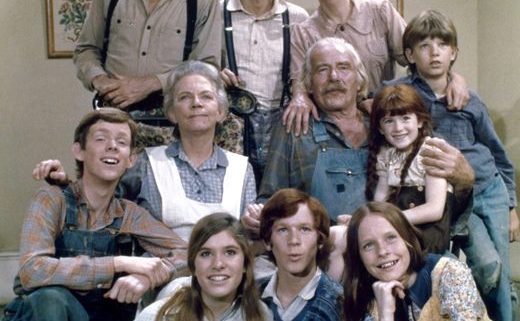 A diverse performer, Judy's talents have taken her from stage to screen, from drama to comedy to musical theatre to the recording studio. She has worked in front of the camera as well as behind the scenes as a writer and director. As a singer, she has delighted audiences from North America to Europe, Iceland to Malaysia.
Born in Los Angeles, California, Judy began acting on stage and television from the age of 6. After early work on such TV shows as OZZIE & HARRIET, THE TAMMY GRIMES SHOW and FELONY SQUAD, in 1971, she landed the role of Mary Ellen in the TV movie THE HOMECOMING. This highly successful Christmas special served as the pilot for THE WALTONS TV series and launched Judy to international fame for her role as Mary Ellen. The Waltons, ran for 9 years, garnering numerous Emmy, Golden Globe and People's Choice awards.
Her acting credits include the Walton TV movie reunions, A WALTON THANKSGIVING, A WALTON WEDDING and A WALTON EASTER, along with appearances on MILLENNIUM, THE INSPECTORS, SO WEIRD, YOU, ME & THE KIDS, STARGATE – SG1, MENTORS, COLD SQUAD, HIGHER GROUND, HOLLYWOOD OFFRAMP, ED, CHRISTY – RETURN TO CUTTER GAP the feature films TWIST OF FAITH and HANSEL & GRETEL: WITCH SLAYERS, and the mini-series LOST DAUGHTER. She also appeared in a recurring role on the series, BEGGARS & CHOOSERS, and the TV movie OFF SEASON and as part of the new TV series BLUFF and DISORGANIZED ZONE which are available on DVD and various streaming platforms.  Look for Judy in the feature films SPARROWS – NESTING and BROKEN and FINDING HARMONY, ANOTHER DAY IN PARADISE and her most recent film INCLUSION CRITERIA – a psychological thriller Judy stars in which is scheduled for release in 2017.
Judy is also a veteran of the stage. Having made her first appearance on the "boards" at the age of 7; she has starred in numerous productions including: HELLO DOLLY, BLOOD BROTHERS, LOVE LETTERS, SOUND OF MUSIC, ANNIE GET YOUR GUN, SOCIAL SECURITY, RANCHERS & RUSTLERS, WEEKEND COMEDY, PERFECT PITCH, SPRING AT MARINO and MOVE OVER MRS. MARKHAM.