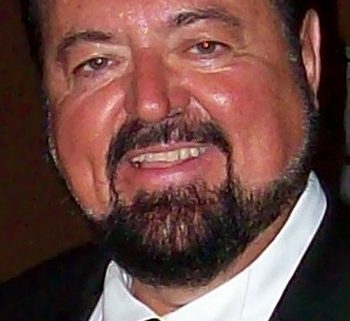 Jay Michaels returns to the high seas as our Master of Ceremonies
Jay's career began in the formative years of "top 40" in Philadelphia, home of Dick Clark's American Bandstand, and to all of the musical and entertainment stars that made up the memorable, "Philly Sound!"
From his association with powerhouse Radio and TV stations, early in his career, Jay had the opportunity to work with some of the biggest names in the industry passing through Philadelphia for concerts or appearances on many of the television and radio programs that originated from the City of Brotherly Love.
The call of "Tinseltown" brought Jay to LA radio and soon after he became the Master of Ceremonies and Director of Entertainment at the legendary Playboy Club of Hollywood. The Club was the home of Hugh Hefner's
Playboy after Dark and was the premier club in the organization with "A List" stars appearing on a regular basis.
As the Playboy Club era faded Jay returned to Philadelphia and it
was back on the airwaves, where it all began. Soon after, opportunities in Sunny Florida came about, Jay moved South to continue his quest to entertain the masses.
It was in South Florida that Jay developed quite a following from a Bahamian audience who could listen to his high powered station in the island nation. Because of his positive promotion and his love for the Bahamas, the Bahamas Ministry of Tourism named him the "Unofficial Amabassador!" He worked with Merv Griffin, who had the Paradise Island Hotel, which is now Atlantis, on providing entertainment and emceeing many high profile events.
Thanks to Global communication and the Internet, Jay kept those Caribbean contacts but returned to Los Angeles for a stint on CBS radio and returned to his first love, that being acting.
Jay had the pleasure of working on programs like the West Wing, Dharma and Greg, the XFiles, Hallmark Specials and other programs.
Jay still has the opportunity to Emcee and Produce shows and concerts with some of the most memorable names in the industry as well as Radio and TV production in the U.S. and the Bahamas.
It was in 1989 that NCL brought Jay in to be the host and Master of Ceremonies for their Rock and Roll Cruises four times a year. He later went on to work with them in the talent selection and producing these annual cruises. It was during these cruises that he became friends with Harmon Travel as they always brought an impressive group of fun people who loved rock and roll.
We are so glad that he will be our Master of Ceremonies and host for our Star Interview as we wish him a happy 30 years of Rockin' the Caribbean.