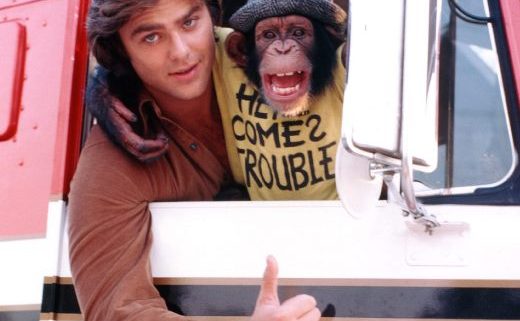 Greg is an actor, singer, song writer, and musician known around the world best for his character portrayals of B. J. McKay on the hit television series "B. J. and the Bear" and Joey Harris in "My Two Dads".
Although Greg has been successful in both drama and comedy, he actually started out in music, performing with local Jersey Bands.
At age 17, he got his first break in the original Broadway production of "Jesus Christ Superstar". Two years later he continued his stay on the Broadway stage in the lead role of Danny Zuko in the original production of "Grease".
After two back-to-back hit shows on Broadway, it was music and television producer Don Kirschner who brought Greg to California to meet Norman Lear. (Producer of "All In the Family") The show was called "A Year At The Top" where Greg co-stared and recorded an album with Paul Shaffer, the notorious bandleader of "Late Night with David Letterman". Greg and Paul Shaffer supplied original music for the show. They were signed to "Casablanca Records" and recorded an album together as none other than, "Greg & Paul".
Greg has also sung the theme songs for many of the TV series he has appeared in, such as the "B.J. & The Bear" theme. He co-wrote and sang the theme for the hit series "My Two Dads", titled "You Can Count On Me," and sang a duet with Cheryl Crowe for the series theme song, "P.S. I Luv U" in which he co-starred with Connie Selleca.
From Acting, to Film Scoring, to Script Writing, and Executive Producing his first Sy-Fy Original, (for the Sy-Fy Channel titled "Phantom Racer") there is always a passion driving Evigan to his next challenge; which turned out to be an original half-hour comedy titled "Changing Hugh". Greg and is daughter Vanessa Evigan co-wrote and produced the pilot which they shot in Los Angeles and are now in the process of finding a network to produce the show.
Some of Greg's latest appearances in TV and Film include "Divorce Invitation", with Elliott Gould, "CSI", with Ted Danson, and "Only God Can".
Evigan has his own recording studio in Woodland Hills, California where he produced and sang on his pop-album, "Slow Down" featuring ten of his original songs.
He plays the piano, guitar, drums, and saxophone, and writes in a variety of different styles of music and is now mixing his new CD, with more original pieces. The new album was recorded with the Royal Philharmonic Orchestra at Abbey Road Studios in London. The New Classical album features Evigan on the piano.