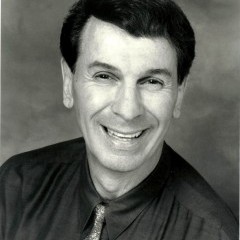 FREDDY CANNON is the singer of some of the most memorable '50s and '60s rock & roll hits. He is most closely identified with his four biggest-selling singles: "Tallahassee Lassie," "Way Down Yonder In New Orleans," "Palisades Park," and "Action!"
Recording his first Top Ten single at the age of 19, Freddy was an overnight sensation on both sides of the Atlantic. When his debut album, The Explosive! Freddy Cannon, hit Number One in England he cemented his fame in the British Isles. Freddy was featured on all of the top television shows in America and England, including Shindig!, Hullabaloo, American Bandstand, Midnight Special, Where the Action Is, and The Mike Douglas Show. Freddy was such a hit with Dick Clark, that he became the most frequent guest star on American Bandstand. Freddy was one of the stars of the teenage cult films Just For Fun and Village of the Giants.
Freddy was portrayed on the screen in George Clooney's 2002 film Confessions of a Dangerous Mind. His music has been featured in several films, including 2011's X-Men: First Class. Where the Action Is! is Freddy's first book. He lives in Los Angeles.