Pitbull After Dark Party Cruise
2,500 After Dark Partiers | Dozens Of Performances | Infinite New Memories | Best Week Of Your Year
HEY, BABY! WE'VE GOT BIG NEWS!
T-Pain joins the Pitbull After Dark Party lineup!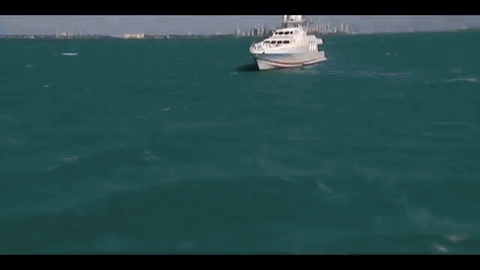 Stay tuned for more lineup announcements in the coming months.
2,500 After Dark Partiers. Dozens Of Performances. Infinite New Memories. Best Week Of Your Year.

We're spending a wild weekend on the high seas at Pitbull After Dark Party, and it's looking to be more than a little f-u-n. Mr. Worldwide is taking over the Norwegian Pearl March 10-13, 2017, as we sail from Miami to Great Stirrup Cay, Bahamas for our own private beach party. You'll experience once in a lifetime performances from Pitbull and some of his closest friends in the biz.  Kick back in the sun by day, don't stop the party by night – from Calle Ocho to the Caribbean, we're taking this vacation to a whole new level. Dale!
After Dark turns the party up when the sun goes down. Way up! This floating music festival is bringing Miami heat, including a Q&A session with Pitbull, dance boot camp with The Most Bad Ones dancers, and nonstop music on multiple stages throughout the ship. Norwegian Pearl is decked out with 13 bars and lounges, a massive spa, pool, hot tubs, fitness center, 24-hour room service, and everything else you need to feel like a star. Baila with us under the moonlight!
---
Great Stirup Cay
Saturday, March 11, 2017
Great Stirrup Cay is a paradise of white sand beaches, majestic coconut palms and clear blue waters where an abundance of fun is awaiting you.
It is home to lizards, seagulls, neon-colored fish, and a few very lucky Pitbull fans! Here you can snooze in a hammock under a shady palm tree or learn to snorkel in a particularly piratey cove where tropical fish weave through the mysterious waters. You can dig your toes in the sand and enjoy a beachside barbecue, or circle the island in a kayak or sailboat. This is the life on an island dedicated completely to Pitbull After Dark Partiers.
---
Onboard Activities
Along with the multiple shows from incredible artists, there are going to be activities hosted by your favorite bands! In addition to the programming we'll plan especially for this festival, guests can enjoy the following amenities on Norwegian Pearl:
4-lane Bowling alley (*$5 per person/game)
Rock Climbing Wall
Fitness Center
Spa
Full-size Sports Court
Video Arcade
---
Theme Nights
What's a theme night, you ask? It's our equivalent of the ultimate costume party. As we get closer to sailing, we'll update this page with all the theme night details you'll need to come up with a rockin' ensemble to wear on the ship. Theme nights are totally optional, but it's way more fun if you participate! They always provide the best people-watching, so be sure to join in and add to the fun.
Line Up
+ MORE TO BE ANNOUNCED
SoulAtSea.com will be inviting some favorite artists to join this adventure at sea! You can expect artist announcements throughout the year to round out this music festival, so count on your days to be filled with numerous shows, contests, activities and more.
Ports/Ltinerary
SoulAtSea.com wants you to join this three day party at sea. Here's a quick look about what you can expect on each day of our adventure!
DAY ONE: ADIOS, MIAMI
Say goodbye to Miami, and hello to the best weekend of your year! Our adventure begins the moment you step on Norwegian Pearl and get a HIGH FIVE from Sixthman! Take a stroll around the ship to familiarize yourself with your home away from home for the next few nights. Then meet us on the pool deck as we say "Adios!" to real life.
DAY TWO: GREAT STIRRUP CAY, BAHAMAS
Grab your sunnies and your flops – we're spending the day on our very own private island for one amazing beach party! Sip some beverages, grab some lunch, and work on that tan. Then it's back on board the ship for tons fun at all hours of the night!
DAY THREE: SEA DAY
WAKE UP! It's our last full day together and you'll want to make the most of it. MORE music. MORE activities. MORE dance parties. MORE Pitbull. Live it up! We're in the home stretch!
DAY FOUR: BACK TO MIAMI
Reality sets back in as we disembark in Miami. You might be bummed, but your liver is thanking you. We'll always remember the memories we made on this floating adventure, and we miss you already.
Payment Plans
Rates
Payment Plans
PAYMENT OPTIONS
Soul At Sea accepts all major credit cards as method of payment: Visa®, MasterCard®, American Express®, and Discover.
SoulAtSea.com accepts reservations and payments according to three schedules:
Payment in Full at the Time of Booking
Payments over time on SoulAtSea.com's Automatic Billing Plan
Payments over time on SoulAtSea.com's Minimum Payment Schedule
Payment in Full Up Front
You may pay in full at the time of booking. No future payments will be needed, unless you later modify your reservation. Reservations made through June 30, 2016 that are paid in full within 72 hours of booking will receive a 5% discount off stateroom fare. The Paid In Full Discount will only apply if the entire stateroom is paid for and is not available on a per person basis.
SoulAtSea.com's Automatic Billing Plan
Enroll in automatic billing, and relax knowing that your future payments will be made automatically. When you book, we'll calculate an evenly divided automatic billing plan for you and you'll choose the day of the month you want your payments to be processed. Your initial deposit is due at the time of booking, and your future payments will be charged according to the schedule you define. Get the answers to your Automatic Billing Plan questions here. Automatic Billing is available at no charge.
SoulAtSea.com's Minimum Payment Schedule Plan
The Minimum Payment Schedule allows guests to manually make installment payments on their cruise over time. The date that you place your reservation will dictate your minimum deposit amount after which you would be required to make any future payments according to the schedule shown here. Past due payments are subject to a $35 late fee.
Deck Plans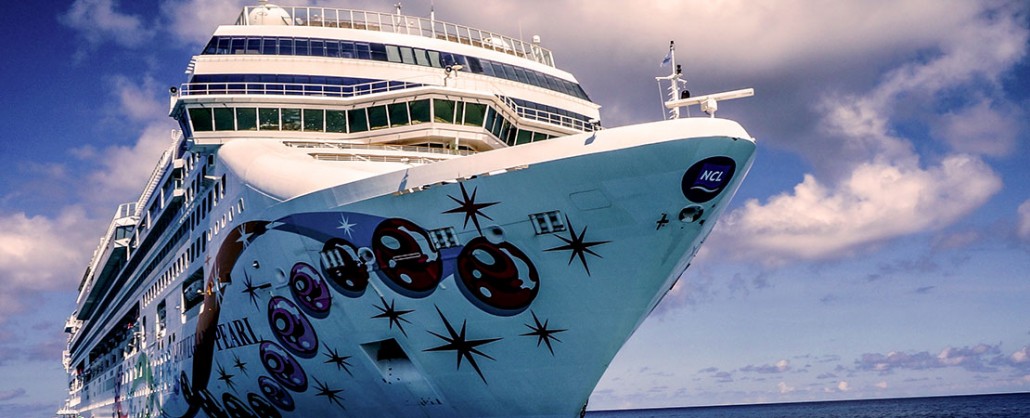 Click the buttons below to check
Norwegian Pearl STATEROOMS & DECK PLANS
FAQ

These Frequently Asked Questions will be a growing list of the most commonly asked questions. Check back often for updates.
Q: Do you have a Military Discount?
A: Yes. To qualify for the Military Rate, you must:
be active duty, retired after 20 years of service, or medically discharged, and
provide a copy of your retired or active military ID card, or DD-214 showing Retired status or 20+ years of service.
Q: What is NOT included with the cruise?
A: Transfers from the Airport to the Cruise Ship, Dining in the specialty restaurants, Personal expenses such as photos, souvenirs & excursions, Airfare, Ground Transportation, Soft drinks and bottled water, Alcoholic beverages, Gambling, Pre-cruise or post-cruise hotels, Travel Insurance, Personal Training Sessions, Spa Services, Any event or activity off of the ship.
Q: What is included in my cruise rate?
A: Port charges, Taxes, Onboard Gratuities, Fuel Surcharge Gratuity, All performances, interviews, parties and events presented on the cruise, There are no performances, interviews or events that require tickets or any additional charge, All meals (Gourmet fare in the formal dining room, casual fare at multiple venues open for meals throughout the day).
There are charges for bottled beverages, including alcohol, and specialty coffee drinks.
The ship offers several specialty restaurants for which a surcharge is required.
24 Hour Room service, Non-Bottled Beverages (i.e. coffee, juices, tea), Fitness center, Pools, Hot tubs, Sauna, In room TV and movies, Full service room cleaning (twice a day), Daily in room fruit presentation.
Q. Is there Internet Access?
A: Yes, most all ships have Internet available and they make it available to you at a charge. They offer various packages and various rates. Check with the cruise line to find out the various packages they offer and the cost.
Q: Can I bring my iron?
A: No, sorry but cruise ships do not allow guests to bring irons onboard.
Q: How far is it from the Airport to the Cruise Port?
A: The Ft. Lauderdale Airport is less than 2 miles away from the cruise port (Port Everglades).
Q: Can I bring my own alcohol?
A: You can bring 1 bottle per person / 2 bottles per room of champagne or wine only. No other alcoholic beverages are allowed. Do not pack it in your luggage; it will be confiscated. Take it with you in your carry-on.
To inquire more, Please call the office at 585.653.8746.
Register
You do not want to miss the The Best Weekend of the Year! BOOK NOW!
The Registration Form is for a maximum of two people. If more than 2 people in your room; please fill out separate forms.