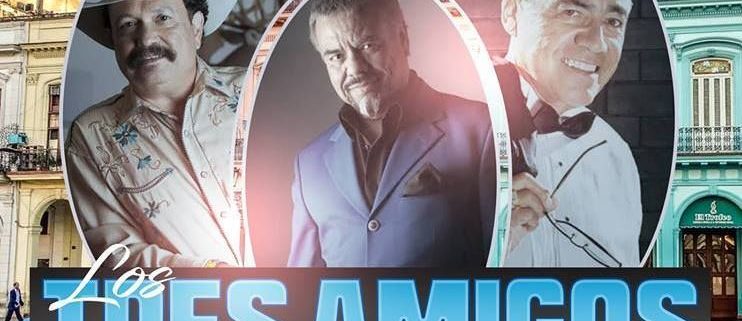 LOS TRES AMIGOS HISTORIC, ONCE IN A LIFETIME, VOYAGE TO CUBA & THE BAHAMAS.
NOVEMBER 5TH – 9TH 2018
"The King of the Brown Sound", Little Joe y La Familia,
"El Gato Negro" Ruben Ramos and
"El Primo" Roberto Pulido go where no Tejano/Chicano Band has ever been  before.
ALL INCLUSIVE!!! RAZA THAT MEANS EVERYTHING INCLUDED…EVEN ALCOHOL!!!
This trip will sellout quickly!!! Don't wait!!!
Rub elbows with these Legends and be a part of History!!!
Call now : 585.653.8746
PASSPORT IS NEEDED FOR THIS SPECIAL TRIP. SPACE IS LIMITED!!! THIS IS A ONCE IN A LIFTIME TRIP THAT YOU WILL BE ABLE TO TELL THE GRANDKIDS AND GREAT GRANDKINDS ABOUT FOR YEARS AND YEARS.
LOS TRES AMIGOS GO TO CUBA/BAHAMAS NOVEMBER 5TH – 9TH 2018…ALL INCLUSIVE!!!
ALL THE ALCOHOL YOU CAN DRINK!!! LETS DO IT!!! LIMITED SPACE. TAKING 500 PEOPLE. ONCE ITS GONE ITS GONE!!!
Call now : 585.653.8746