Is anyone else just as excited as I am over the Award Winning Artists on The Soul Train Cruise in 2018?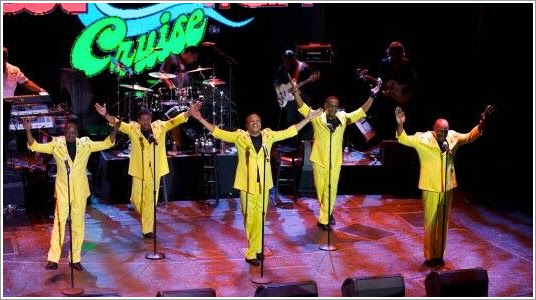 Come join the party as the Soul Train Cruise 2018 celebrates another fabulous week of Love, Peace and Soul with exciting ports of call, an incredible new ship and an amazing lineup featuring some of the biggest superstars in classic R&B. Setting sail in January of 2018, we can't wait for you to join us for a full week on the Hippest Trip at Sea!
We've put together a lineup that can't be beat, with some of your favorite artists and stars that made up the musical tapestry of the Soul Train generation. Groove to over 50 LIVE performances from R&B royalty including Charlie Wilson, Eddie Levert of The O'Jays, Jeffrey Osborne, The Pointer Sisters, The Temptations Review featuring Dennis Edwards, The Whispers, The Spinners, Gerald Alston of the Manhattans, Marilyn McCoo & Billy Davis Jr., Howard Hewett, Maxi Priest, Rose Royce, The Trammps featuring Earl Young and more! Tony Cornelius will return as host of The Soul Train Cruise, celebrating his father Don Cornelius' legacy and love for Soul Train. You'll see a special Men of Soul performance starring Eddie Levert, Dennis Edwards, Gerald Alston and a special tribute to Gerald Levert. Plus, see The Urban Guerilla Orchestra, aBarry White Tribute featuring Jourdan Carroll, Alfreda Gerald, Keith & Leslie Ferguson, DJ Lovebug Starski, DJ Hollywood, Co-Host Angela Stribling Pillow Talk Radio Host, Original Soul Train Dancers Derek Fleming & Monique "Mo Que" Chambers, Chicago's Music Man George Daniels, The Soul Train Cruise Comedy Club presented by Legendary Bob Sumner and more!
We are very excited to have Eddie Levert with us again on the Soul Train Cruise 2018 starring the very special Men of Soul show including songs from his new album, "Did I Make You Go Ooh." Check it out here.
Plus get up close and personal with the stars as you share in more than 25 celebrity interactive experiences from special excursions to cooking classes, from panel discussions to artist Q&As that take you behind the scenes with the stars.
Is anyone else just as excited as I am moving back to Holland America?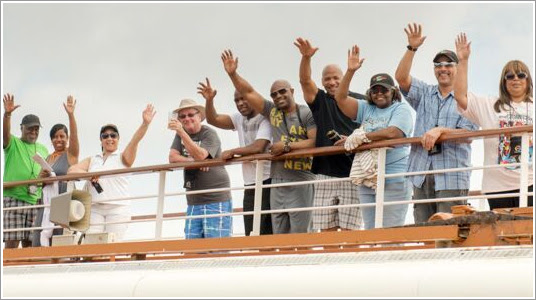 For those guests longing for the sophisticated and luxurious Holland America Line interiors with its rich woods, priceless artwork, and elegant venues we are thrilled to announce that in 2018 we will be sailing once again on Holland America Line, this time on the luxurious Nieuw Amsterdam. Featuring superb staterooms and a premium Asian restaurant, Tamarind, the Nieuw Amsterdam consistently earns top ratings in Condé Nast Traveler's "Reader's Choice Awards" and Travel + Leisure magazine's "World's Best" awards. Plus it features 11 guest decks and beautiful staterooms that highlight all the Signature of Excellence premium amenities. Visit the sun-soaked ports of St. Maarten, St. Croix and the beautiful private island of Half Moon Cay on The Soul Train Cruise 2018 and relax in easy elegance.
Don't Waste Your Precious Vacation in Line –
Simply Email, Call / Text me to say, "I'm IN" and get booked for 2018 Today!
As a valued 2017 guest of the Soul Train Cruise, you have the first opportunity to reserve your cabin for the Soul Train Cruise 2018.In our switch from Celebrity back to Holland America Line for 2018, there are a few cabin categories that do not exist on the new ship. These categories include the Aqua and Concierge class balcony cabins.
Holland America Line does have more suites than Celebrity so there is an opportunity to upgrade to a suite for 2018. As a courtesy, we are giving guests currently booked in Aqua and Concierge balconies on Celebrity the first chance to upgrade in to these Signature Suite Cabins. We have a limited number of Signature Suites available on a first come first served basis for Aqua and Concierge 2017 guests. You may also choose to rebook your 2018 voyage in a Verandah cabin on Holland America Line which is elegantly appointed.
Starting today, January 19th, you will be able to book a Suite or Verandah for the Soul Train Cruise 2018. Simply reply via email, call and/or text our reservationists at 585.653.8746. Remember, we have a limited of number of Suites available so don't wait. You will have exclusive booking access to these cabins up until Tuesday, March 7th, while onboard. On Wednesday March 8th, all available cabins will be released for 2017 guests to book as they choose while onboard the Soul Train Cruise. Purchase early to maximize your chance to book a suite on the Nieuw Amsterdam and avoid the lines onboards. These suites will sell quickly so don't miss the boat!
Reply by Email, or Call / Text Amber, 585.653.8746
Click Here to check out Holland America's m/s Nieuw Amsterdam Deck Plan.
While at the Deck Plan, click on the name of a room and it appears in the screen above.  You can make it full-screen and auto-rotation to get a better view.  Enjoy!
ALERT: PAST CRUISERS & 2018 Waiting Listers  – You, your family & friends can grab this opportunity to book early too!  Just submit a Registration Form or if you already submitted a form, give me a call.  If you have all your ducks in a row, I can book you while I am onboard the cruise – that's super early and  super easy!
2017  Soul Train Cruisers:  Please excuse and disregard if this is a duplicate message.  Thank you.